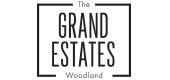 Your Review
Submit a Review

Resident Reviews
|Recommended: Yes
Great Property — Love this complex. My only issue is that no picks up after the dogs so there is poop everywhere.
Latanya, Thank you so much for your feedback. We are so glad that you love our apartment community and hope you will for years to come. We work so hard to keep our apartment community well maintained. Warm regards, The Grand Estates Woodland Management Team
|Recommended: Yes
Really nice property — A very nice quiet place to live with amenities and major shopping stores nearby
On behalf of our entire team, thank you Rusty. We love hearing about our residents enjoying our amazing location! Our team works extremely hard to provide a great experience for our residents. Please feel free to give us a call or email to let us know how we can continuously improve our community.-The Grand Estates Woodland Management Team.
|Recommended: YesClean, Modern and Community oriented Luxury Living — I've renewed my lease at the Grand Estates Woodland twice and have enjoyed my stay. Maintenance is always prompt even for minor issues i.e. wasp nests under parking spot. The people who work in the leasing office are courteous and informative. It is family friendly and the pool is well maintained. The only complaints I have would be that the walls are thin and you can sometimes hear neighbors above and to the side as well as people passing through the halls. I don't mind it because my neighbors are generally respectful but I could see it being an issue if you lived next to someone disruptive. Other than that I love the apartment layout, HUGE balcony and modern appliances. I would definitely recommend.
|Recommended: NoParking Parking Parking — The parking is horrible. There should be a separate visitor parking. It's common for families to have at least 2 cars, 2 passes should be provided whether hooded or not. Residents should not have to worry about competing for parking. If we had known about the parking issues, this would have definitely been a deal breaker. Residents should not be treated as visitors.
|Recommended: Yes
Great — Yes
Shelby, Thank you so much for rating us. We would love to hear more of your opinion regarding our apartment homes. Warm wishes, The Grand Estates Woodland Management Team
|Recommended: YesIt's Amazing — Peaceful except for the echoing from the courtyard . Well kept, child-friendly, great views.
|Recommended: YesI think it s wonderful. Especially Margaret She is really Thoughtful and caring — They have a lot of benefits. Gym, Dog park, Walkway for jogging or just walking. Tenets are nice as well. They try much as possible to make you feel at home. Oh great staff as well
|Recommended: Yes
Good customer service — Great place
Thank you so much for giving us a 5-star review, Nuwan. Best Regards The Grand Estates Woodland Management Team.
|Recommended: Yes
Very clean — straff were very friendly helpful , and very welcoming me when I move in
Kayla, Thank you so much for the review. We are so glad that our staff was very welcoming and helpful with your move in. We work so hard to make sure all of our residents and future residents feel welcomed here. Warm wishes, The Grand Estates Woodland Management Team
|Recommended: Yes
Weekend Breaker Shortage in Bedroom — Maintenance did complete our maintenance repair request. This was a weekend event......so, I kinda understand. But, 3 days after the breaker shortage maintenance did show up, they completed the job pretty quickly The 2 maintenance men who showed up were professional and courteous wearing masks, very good Grand Estates Management usually responds very fast to our concerns.
Thank you for your review, Glyn. We are happy to hear you have had a great experience with our maintenance team. We take great pride in the work they do as they handle resident concerns in a timely manner. We appreciate the feedback. Best regards, The Grand Estates Woodland Management Team
|Recommended: Yes
Happy Living — I Like living here just don't like people not abiding by the rules. IE... smoking in the building, not picking up after their dogs, trash around dumpsters, and speeding thru the parking lot
Thank you for taking time to post this review. We invite you to call us to discuss your concerns further. We care about our residents and aim to address all issues as they are brought to our attention. We value your feedback. Warmest Regards, The Grand Estates Woodland
|Recommended: Yes
We love Grand Estates — We have so enjoyed our time here at the GE Woodland The staff is wonderful, the grounds and apartments are well maintained and our neighbors have been great.
Thank you for your review, Nathanael. We are pleased to hear you have enjoyed living with us. We take great pride in our staff members who put in a lot of work to create an inviting community. We appreciate all the feedback we receive. Best regards, The Grand Estates Woodland Management Team
|Recommended: Yes
It is a pretty property. Well kept but can use more care in some areas. — The apartments a very nice. People are friendly. Staff is good. but management does not communicate. I have leveft messages for property manager regarding a very important matter on several occations and she never contacts me. I also was put in a smoking building when I said I dont smoke. They said because my rent was lower ther. Not true Communication is poor and untruthful. The rest of staff is good As far a building I would recommend but say be careful with what your told. It is not in my lease that I had to take a smoking building or pay after four month to move to another building and pay more to do so.
Escalated
|Recommended: Yes
Beautiful Property — We moved here in December of 2019. Honestly, it was the easiest process to move-in, and the staff are so willing to help. I enjoy living here and the residents are respectful of one another. Two problems are some pet owner's don't pick up their dog's poop trash isn't properly disposed, which attracts buzzards or other rodents.
Thank you for your kind words, Cheyanne! We are pleased that you are happy living in our community! We value you as a resident, and appreciate your feedback. We will continue to work hard on improving our grounds area. If you have any other comments, please call us at (281) 356-1322!