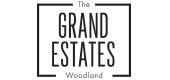 Your Review
Submit a Review

Resident Reviews
|Recommended: YesThe layout of this apartment was perfect for us. — After selling our family home, we were searching for a place that would provide a beautiful apartment, elevator, areas to walk, and a pool. Equally important was the staff we'd be dealing with since the last time I'd rented an apartment was when I was in college. Oscar was the perfect person to help with the transition. He walked us through the steps. We are grateful for his help.
|Recommended: Yes
Well, I didn't always show it to these ladies when they were managing the property, but I really did appreciate how genuinely pleasant and attentive they always were. They would literally stand up out of their office chairs, while in the middle of a work related call, and assist me anytime I walked into the office area where their workspaces were. I used to use the tanning bed roughly 3-4 times a week don't laugh, I need my vitamin D , and they would have to set its timer, turn it on, and sign me in themselves each and every time. They would also help me by printing out my documents when I needed them printed, grabbing my larger packages when they were delivered for pick up only, and personally filling out my maintenance requests until I could figure out how to do it myself. The level of service and professionalism was great, and the staff selfless. This is unusual to find when dealing with most apartment property managers in today's day and age. Thank you Max and Bianca
Thank you for your review. We are so glad to hear that you are enjoying your home! We pride ourselves on our fantastic staff, and we are happy to hear you are loving it as well. Our team works extremely hard to provide the best experience for our residents. Thanks again! - The Grand Estates Woodland Management Team
|Recommended: YesPisos súcios — Los elevadores huelen mal deberían colocarle ambientadores , tomarlos m cuenta , de resto los servicios de mantenimiento son buenos
|Recommended: Yes
Grand Estates of the Woodlands Review — Overall, it was nice place to live. We didn't have too many issues that needed repairs or anything. We could hear the neighbors above us sometimes, but overall, it was pretty quiet. I'd recommend this apartment complex to friends and family.
Thank you for taking time to post this review. We are very happy to offer you a 5-star living experience and appreciate your feedback. Warmest Regards, The Grand Estates Woodland
|Recommended: Yes
Definetly one of the best apartments I've lived in — I would give them 20 stars if there was an option , Margret and Oscar are hands down the most helpful, nicest , caring , genuine people that you could want in an apartment environment Amazes me how much they want to help
Helen! Thank you for your kind review! We're so happy to hear that we've been able to treat our residents well, and that you feel extremely welcome in your home. We'll continue to provide amazing service and help in any way that we can. If you have any suggestions or would just like some good conversation, give us a call at (281) 408-4707. Have a great day! -The Grand Estates Woodland Management Team
|Recommended: Yes
Move In — Oscar, Thank you for your professionalism, knowledge and assistance with getting my family transferred over to from The Estates. We greatly appreciate you going out your way to make things happen for us and giving us a different outlook on the company's quality of service. We are loving the cleanliness of the apartment unit. I will feel comfortable bringing my newborn home upon his arrival. Thanks again, Sarah
Sarah. Thank you so much for the review. We are so glad that our staff went above and beyond in helping you with the transfer and hope you will love living here for a long time. We work so hard to be able to help our future residents with questions and the leasing process as well. Warm regards, The Grand Estates Woodland Management Team
|Recommended: YesI Love My New Home at Grand Estates Woodland — Wonderful, the office staff is so helpful, neighbors are great and the ease of access to 2978 make travel to work a breeze. I would highly recommend living here
|Recommended: YesAwesome place to live — the staff is wonderful the grounds are kept up very well
|Recommended: YesIs the best property in the area — Wonderful well managed property maximizing the living experience to residents looking for a luxury, beautiful and enjoyable place to call home. Nicholas Bucheli
|Recommended: YesGood place — i love this place
|Recommended: YesIt feels like home — Excellent
|Recommended: YesVery calm and nice property. — This is a very friendly and calm neighborhood , all the neighbors are very kind and staff is very helpful.
|Recommended: YesGreat Place to Live — I enjoy living in the Grand Estates. I have been here for a year and it has been a positive experience.
|Recommended: Yes
Great Property — Love this complex. My only issue is that no picks up after the dogs so there is poop everywhere.
Latanya, Thank you so much for your feedback. We are so glad that you love our apartment community and hope you will for years to come. We work so hard to keep our apartment community well maintained. Warm regards, The Grand Estates Woodland Management Team