Blog Home
What to Know about Houston Restaurant Weeks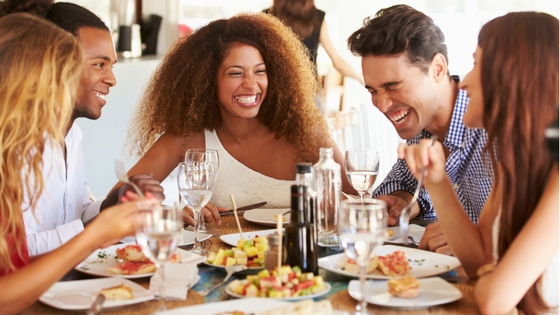 There's always something fun and exciting going on around Magnolia, TX, and this month we can catch the last bit of one especially notable event: Houston Restaurant Weeks! Read today's Grand Estates Woodland Blog to get the rundown on all you need to know about how to participate this year.
Support local businesses and give back to the community through the Houston Food Bank at this monthlong food celebration. It's the "largest annual fundraiser for America's largest food bank" with a five-week-long "dining extravaganza featuring specially priced lunches, brunches and dinners at restaurants from The Woodlands to Galveston, Texas," according to the website. It's planned and run by volunteers, so you know that all of the funds raised go to the Houston Food Bank.
For each meal selection, the restaurant will donate a certain amount of dollars to the food bank, and the food bank will generate a certain amount of meals from those donations.
Houston Restaurant Weeks organizers ask potential diners to call or visit the site of the restaurant you're hoping to eat from to verify the day of the week and meal service times you're interested in.
Today is the last day of the event, so make your reservation as soon as possible! Let the restaurant know you'd like the Houston Restaurant Weeks special menu so they will know to make a donation to the food bank from the proceeds of your meal. Even if you're planning on opting for a walk-in meal, it's still a good idea to call the restaurant beforehand so you can ensure they accept and have room for walk-ins.
Check out meal prices for brunch, lunch, and dinner and the participating restaurants on the event website so you can better plan your meal.
What are your favorite parts about Houston Restaurant Weeks? What restaurants should we be sure not to miss? Let us know in the comments! We hope you enjoy your visit this year and make the most of it!