Blog Home
Summer Drinks to Keep You Cool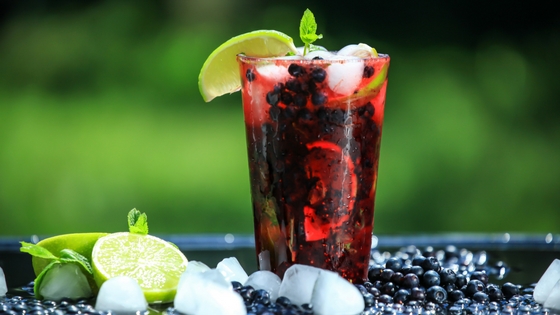 You're probably already feeling the summer heat here in Magnolia, TX, so cool down by making a sweet treat! Today on the blog we have recipes for summer drinks you can make in your spacious apartment's kitchen at The Grand Estates Woodland that will keep you refreshed all season long.
Nothing says "summer" quite like lemonade does. We love this simple twist on the classic drink. All you need is blueberries, sugar, and water to make a blueberry syrup that will sweetly infuse your lemonade with a rich fruity flavor. Add to your lemon juice for a drink you'd be proud to share with your friends and neighbors.
Sparkling raspberry pineapple freeze
This pretty drink is a fun way to feel like you're relaxing in paradise in your luxury apartment. We appreciate this recipe because it also shows the nutrition facts at the bottom. Just get some frozen fruit and blend it with sparkling water to make a drink that looks like you put a lot more effort in it than you really did! Then share the fruits of your success on social media and tag it with #WaterMadeExciting so others can see it.
Pineapple strawberry agua fresca
With just five ingredients, this refreshing, light drink will be a must-make all summer! Get fresh strawberries from your favorite local farmer's market to enjoy the sweetness of quality strawberries. Combine that with four cups of fresh pineapple chunks, ice cold water, two tablespoons of agave nectar, and the juice of one lime for a delicious, low-calorie drink. Take a pitcher of this on your next picnic or summer barbecue to share the goodness with your friends, or enjoy it in your apartment for a relaxing evening at home.
What are your favorite drinks or treats to enjoy in the summer? Share your recipes with the rest of us in the comments!