Blog Home
Independence Day Events around Magnolia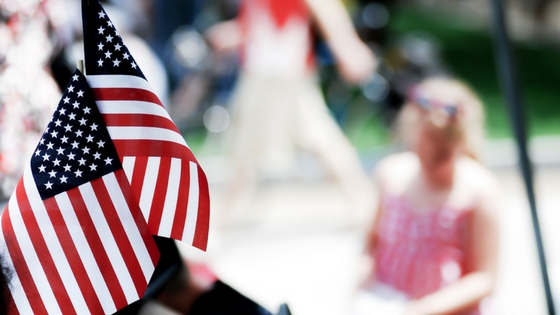 Tomorrow, the 4th of July, is Independence Day! Celebrate this national holiday with your friends, family, and other loved ones by attending a great event near your apartment at The Grand Estates Woodland around Magnolia, TX. Today we're highlighting a few 4th of July community events not to miss!
July 4th at 9 am
A parade is a perfect way to kick off your Independence Day celebrations. The route is 1.3 miles long, so there's plenty of room for you to find the perfect spot for catching marching bands, fire engines, clowns, floats, and more as they pass by. Entertainment before the parade along the route will begin at 8 am.
July 4th from 6 pm to 10 pm
Finish your evening off with this festive celebration of freedom at Town Green Park. Get a taste of your favorite summer fare and check out local artisans' merchandise at the featured food spots and vendor booths. Children's activities and entertainment on multiple stages at the park and Waterway Square will also keep you busy before one of the largest fireworks displays in Houston. The Fireworks Extravaganza over The Woodlands Town Center will give you a 20-minute show to end your day in style.
July 4th Festival and Fireworks
July 4th from 2 pm to 9 pm
If you want to take a bit more of a trip outside of Magnolia for a night that will end slightly earlier than the Red, Hot & Blue Festival, you can head to Kingwood, TX for this festival and fireworks show. Here you can also enjoy live music, craft and food booths, jumping castles, bungee jump stations, and fireworks.
The Woodlands Township calendar also shows other activities and events on July 4th to keep you busy. At Splash Day from 10 am to 6 pm you can enjoy free activities and refreshments at community pools. You can let the colors of the flag shine through your bicycles in your best patriotic decor and show them off at the "Things That Go" Bike Parade around Northshore Park from 4:30 pm to 5:15 pm.
What are your favorite things about the 4th of July? Let us know about any events you're looking forward to by leaving a comment! Thanks for reading. Happy Independence Day!