Blog Home
Enjoy Memorial Day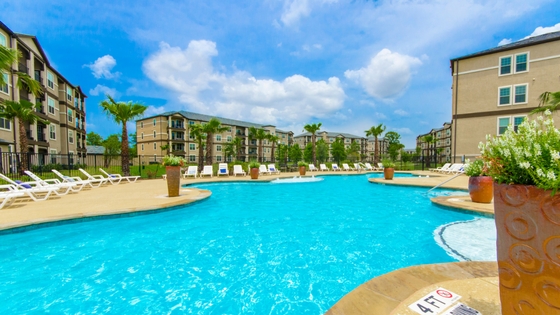 Memorial Day is coming up this May on the 29th! Enjoy the day by visiting the resort-style swimming pool with tanning deck at The Grand Estates Woodland. Read on for some more tips and suggestions about how to make the most of your day!
Learn about Memorial Day.
Memorial Day is a great holiday because it's a time set aside for us to remember and honor the service men and women who have given their lives for our freedom and country, and to honor and remember the loved ones you know who have passed away. According to Holiday Insights, observance of the holiday goes back to 1865 and the end of the Civil War. Memorial is last Monday of May, but it wasn't always. It used to be the 30th of May, but in 1971 Congress changed it to the last Monday so we could enjoy a three-day holiday weekend. So while having a break from work or school is definitely worth celebrating, learn about the holiday and look for a way to honor those before you.
Enjoy the sun at our pool.
One of our lovely community amenities residents enjoy is our resort-style swimming pool. Memorial Day is a great time of the month to take advantage of the warmer Texas weather. The forecast for Magnolia's weather looks nice, so break out your swimming suits, invite a friend or two over, and take a dip in the pool or relax on our tanning deck. Make a fun day complete with a refreshing BLT pasta salad, key lime pie dip, or watermelon lemonade, whether you're coming back from the pool or going on a picnic.
Visit a cemetery.
As this is the time to remember those who have passed, visit a cemetery, and consider bringing along some friends and family members or flowers to place on a grave. If you don't know of anyone whose grave you could visit, leaving flowers on a random grave can be a nice way to still celebrate. You could also take this opportunity to learn more about your own family history. Look up a name on the Magnolia Cemetery's find a grave search. Discover your family history on Ancestry.com or FamilySearch.org. Seeing even the names appear of your ancestors can be a great way to learn about yourself and the world, and to connect with others who could help you in the researching process.
We hope you have a great Memorial Day, whether you celebrate in your apartment or somewhere else in or around Magnolia, TX. Thanks for reading. Happy Memorial Day!