Blog Home
Best Burger Spots around Conroe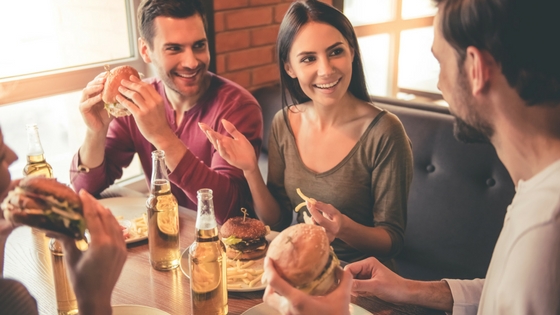 Don't miss out on a classic summer meal this month: the burger! Today The Grand Estates Woodland Blog is featuring a few restaurants near your apartment (including reviews for and driving times to each place) that you can visit for a great burger.
Honey Bee Ham & Deli (14 min)
"Best Burger in town! Great sandwiches & king ranch chicken casserole, too. Bluebell ice cream & shakes are always good. Our family has enjoyed Honeybee ham for years." — Tracie S. on Yelp
McKenzie's Barbeque (23 min)
"McKenzies Barbeque was awesome!! Not only were they super friendly ( we called in orders and called back to change, then called again to add something) the food was AWESOME!! Every request we made was met and when we got there and added yet another thing (a whole pan of Oreo Pudding ) they quickly made that and sent us on our way!
"Thanks so much to everyone who helped us today and thanks for the AWESOME FOOD!!" — Alyson V. on Yelp
Burger Boy (25 min)
"Go here! Unimpressive outside but great local diner. All our favorites. Burger and patty melt were delish. Onion rings=yummm. Prices were great. Service fast and friendly. Good strawberry shake! Really glad we found this!
"Definitely bringing our kids back before we leave!!" — I W. on Yelp
Red Brick Tavern (25 min)
"This is a gem of Conroe. The food is perfect Americano style but better get there early on weekends because it fills up quick. Live music, great food, and great drinks! Couldn't ask for better charm on a town square. My only wish is that they could manage to get more space." — April G. on Yelp
What are your favorite burger spots around Conroe or Magnolia? Share your recommendations with the rest of the apartment community by leaving a comment. Thanks for reading! Enjoy!