Blog Home
Back-to-School Tips for Your Students Success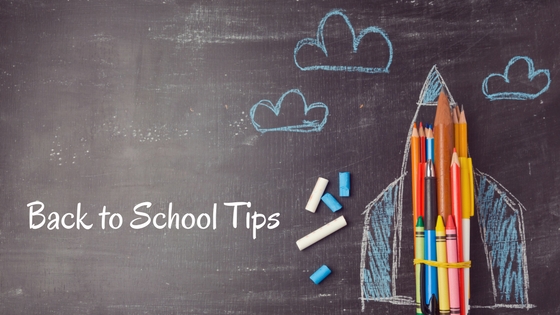 Whether you're going back to school or you know a child who is, now is an exciting time for all returning or new students! Keep your head clear by remembering these important back-to-school tips as you prepare for a successful school year in Magnolia, TX.
Know the logistics.
The first step to feeling confident and capable while you or your student is at school is to first know when it starts! Then you can get a better feel for when you need to be done shopping for school supplies and planning proper sleeping and play schedules. Check your or your school website and event calendar so you can put important dates on your calendar. The Grand Estates Woodland apartment community is zoned for Tom R. Ellisor Elementary School K-5 and Bear Branch 6th Grade Campus 6.
Tour the school.
Magnolia Independent School District is "dedicated to be the best district in the state of Texas," according to their website, but find out for yourself how you feel by learning about it. This public school district based in Magnolia also serves Stagecoach and Pinehurst. Magnolia High School and Magnolia West High School each have a 94% graduation rate.
Learn about each school that applies to you and your household by touring them specifically. This is especially important for anyone new to a school so they can familiarize themselves with the new environment and map out in real time a route they'll need to follow every day. Even doing this with returning students is useful, for example if the school went through any changes, or if they simply just need to re-orient themselves to the school.
Communicate.
Communication is key to encouraging your student to thrive. Keep an open, honest, accepting line of communication readily available to your student and the teacher so they know they can go to you in case any problems arise — and so they know you are rooting for them.
Meet the teacher in person (the Tom R. Ellisor Elementary Meet the Teacher Night is Thursday, the 24th, from 4 pm to 6 pm) so you can get a feel for what the school year, teaching agenda, and class culture will be like for your student, and so you can talk to the teacher about any potential behavioral, educational, or other issues they should be aware of.
Above all, have confidence in the student and teacher and encourage them to be their best selves each day. It will definitely make a lasting difference!
What are your best back-to-school tips? Share with the rest of the apartment community at The Grand Estates Woodland by leaving a comment. Thanks for reading. Good luck!