Blog Home
All About Food Delivery Apps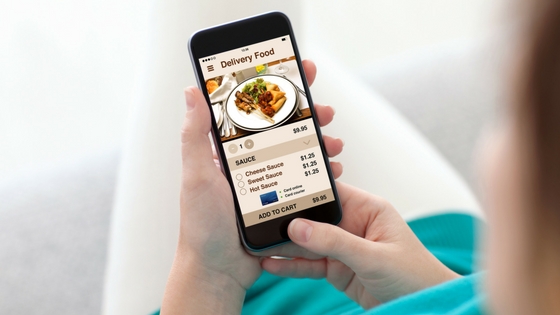 Technology makes our lives easier in so many ways. Today we're here to highlight another one: food delivery apps! Try out one of these three food delivery apps for those days when you just don't want to get out of your apartment here at The Grand Estates Woodland. Most of these will deliver right to your doorstep so you can enjoy your favorite food in the comfort of your apartment home. Check them out!
If you've ever experienced the ease and convenience of an Uber driver picking you up or taking you to your next destination, you'll know how valuable this on-call service is. UberEats pairs that service with food delivery so you can get anything you're craving with just a few clicks of your finger. However, UberEats doesn't currently serve Magnolia, but you can still use it when you're out exploring or visiting friends in Austin or Houston.
Enjoy your favorite meals from the area's best restaurants with delivery fees as low as $0.99 with this app! It's very user-friendly, too: you can track your order so you can have an expectation of where your food is at and when it'll get to you. We also like how easy it is to navigate a restaurant's menu!
Call in any favor with this "truly personal service." This app is extra convenient for those days when you're not sure what you're craving. Browse by type of food or restaurant. Whether you're craving an appetizer, brunch, mac and cheese, burgers and sandwiches, or seafood, there's something for you. You can also expect high-quality service with this app. Know that your runner has your back. Simply text them if you've forgotten something and they will be able to pick it up for you on their way!
What are your favorite food delivery apps? Let us know in the comments! Thanks for reading!